Define Success on Your Own Terms.
Success is the achievement of a set goal.
Achieving University Success is an important challenge. Navigating a complex net of stakeholders, demands, and constraints is difficult. No doubt about it.
eduALTO created a series of workshops to help create a successful university. Our guiding principle is the University Success Loop Framework. It reinforces the idea of a lifelong relationship between the institutions and their learners.
In case you have some specific challenges you wish to solve, explore our Consulting expertise.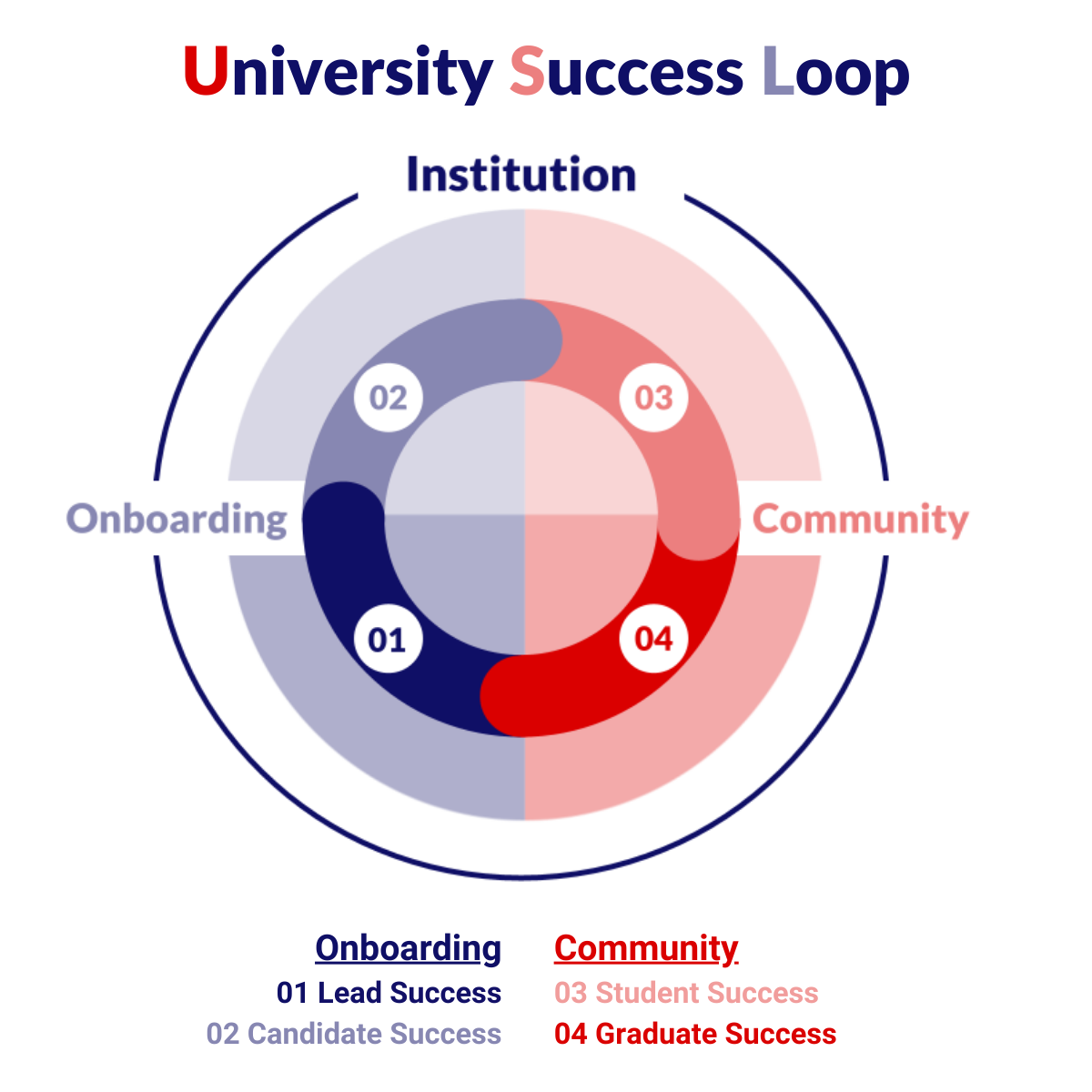 University Success Loop
The University Success Loop illustrates the importance of 3 layers:
A. Institution: As the backbone of all activities, it refers to the strategic development, reputation, stakeholder management, and financial stability of the institution.
B. Onboarding: It captures the journeys from the first contact till the program start. Diverse channels, different necessities but ultimately a seamless experience to join your institution.
C. Community: Building lifelong connections and a sense of belonging with the institution and among learners is the ultimate objective of creating student experiences, academic experiences, and graduate outcomes.
Success is created by the compounding impact of individual successes.
One happy graduate shares his success within his network and gives back to the institution. This is fantastic in itself, however, it won't create a lasting impact. When cohort after cohort is doing it, the university can leverage its successes.