Define Success on Your Own Terms.
Success is the achievement of a set goal.
University Success is the alignment and the orchestration of a series of success drivers.
They release their powers in the compounding impact of outcomes from the entire learners' community. It generates a snowball effect.
This, ultimately, will drive more attention to prospective students and rejuvenates the cycle. Consequently, it builds sustainable growth for the university.
eduALTO created a series of workshops to help you create a successful university. Explore them below.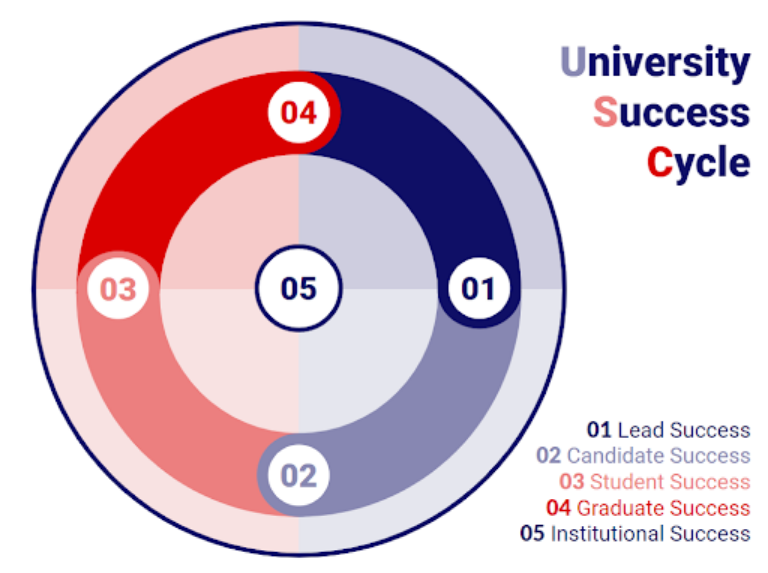 The University Success Cycle illustrates the importance of Institutional Success as the backbone of all activities. It refers to the reputation and stakeholder management of the institution. Lead Success, Candidate Success, Student Success, and Graduate Success is created by individual successes.
One happy graduate shares his success within her/his network and gives back to the institution. This is fantastic in itself, however, it won't create a lasting impact. When cohorts after cohorts are doing it, the university can leverage their successes.
Thank you for sharing. We did learn a lot on how to navigate our academic responsibilities as leaders of our colleges
_Head of Marketing & Admissions
Thanks for giving us a new perspective on education.
Very informative and engaging. Learned a lot of new things. Congratulations!
Head of Marketing & Admissions
Inspiring and an eye-opener
GrowthShops foster university success and the sustainable growth of your higher education institution.
GrowthShops leverage every driver of the University Success Cycle.
Date: At your convenience
Duration: 3 hours
Delivery: Virtual (on-campus workshops upon request)
Fee: USD 1,500/workshop
For more information, please check out the content and complete the form.
Institutional Success | Ecosystem & Reputation
FOR WHOM? This GrowthShop is aimed at Deans and Directors involved in developing external relations in the institution.
TAKEAWAYS You see strategic value in developing academic partnerships locally and internationally. You recognize the opportunity to build non-academic relations along your value chain. You understand how to enhance your reputation and institutional trust through third-party validation. You are prepared to build a repertoire of institutional data for rankings and ratings.
WHY NOW? You have a vision and growth ambitions. The current state of the institution might not yet support this vision so you seek third parties that help you craft your story and paint your vision. The strategic development of these partnerships does not happen overnight. They need to evolve and be nurtured.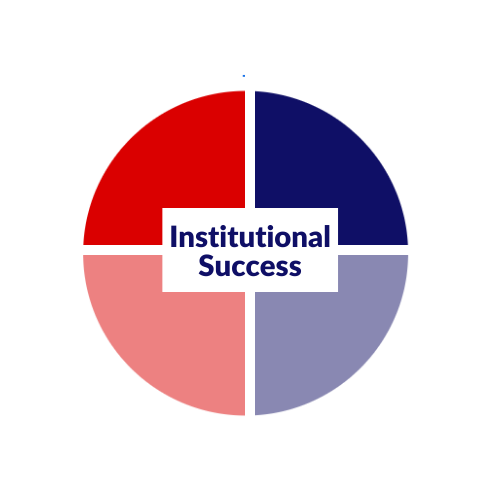 Lead Success | Student Recruitment
FOR WHOM? This GrowthShop is aimed at professionals from the Admissions or Marketing teams who are involved in the strategy, definition, and execution of actions to attract prospects to study for undergraduate and postgraduate degrees.
TAKEAWAYS You know how to crystalize the unique selling points of your institution and build those into your sales pitch. You will understand the importance of conversion rates and the timing of the sales cycle, You feel comfortable navigating the HOWs and WHATs when reaching out to potential candidates. You will learn how to audit your progress and take action to meet the set targets.
You know about touchpoints and how to leverage them. You become more time-sensitive when reaching out to prospects. You understand the influencers of the decision-making process of leads. You capture the value of personalization in every communication.
WHY NOW? The competition is never sleeping and always evolving. With more accepted hybrid and online degrees, students have more choices than ever before. Being comfortable with the latest recruitment strategies and tactics is critical for personal success and institutional growth.
Candidate Success | Admissions Process Optimization
FOR WHOM? This GrowthShop is aimed at Admissions Directors and Managers. Professionals who have direct candidate contact will benefit from this workshop equally.
TAKEAWAYS You know how to optimize the admissions process eliminating unnecessary waiting times for the candidate. You can balance commercial pressure and the academic rigor of the institution. You are open to leveraging technology to enhance the candidate experience. You are comfortable using financial aid instruments and other tactics to minimize drop-out rates before the program start.
WHY NOW? When a candidate submits the application, s/he is energized to join your university. An uncoordinated, unstructured admissions process can quickly overturn this motivation. Seldom a candidate applies to only one institution and can quickly look the other way even if your institution might have been the top choice.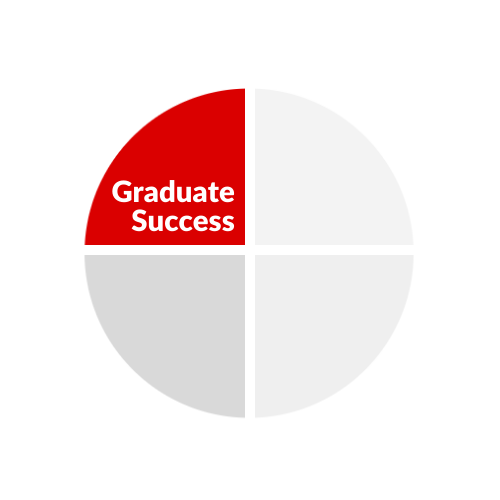 Graduate Success | Alumni & Careers
FOR WHOM? This GrowthShop is aimed at professionals involved in career services and alumni engagement.
TAKEAWAYS You realize that a graduate hasn't reached the end of the interaction with your institution. Instead, you become aware that continuous engagement with graduates/alumni drives reputation and growth for the whole institution. You understand that the value of alumnae is not to win them as a new customers, but to allow them to "give back" in many other ways. You are able to amplify your employer engagement beyond posting job openings. You see opportunities in providing excellent service levels to both graduates and employers.
WHY NOW? It's never too late to engage with your alumni. It only provides opportunities for institutional growth. Start today, and turn your alumni into ambassadors one by one.