We hope you are enjoying the content on eduALTO so far. After so many concepts and ideas, it's time for ACTION!
Through our events, we will introduce concepts, elaborate on our solutions and bring in some thought-provoking ideas on higher education.
Our events are meant to be interactive. Participate, ask questions, and challenge our ideas!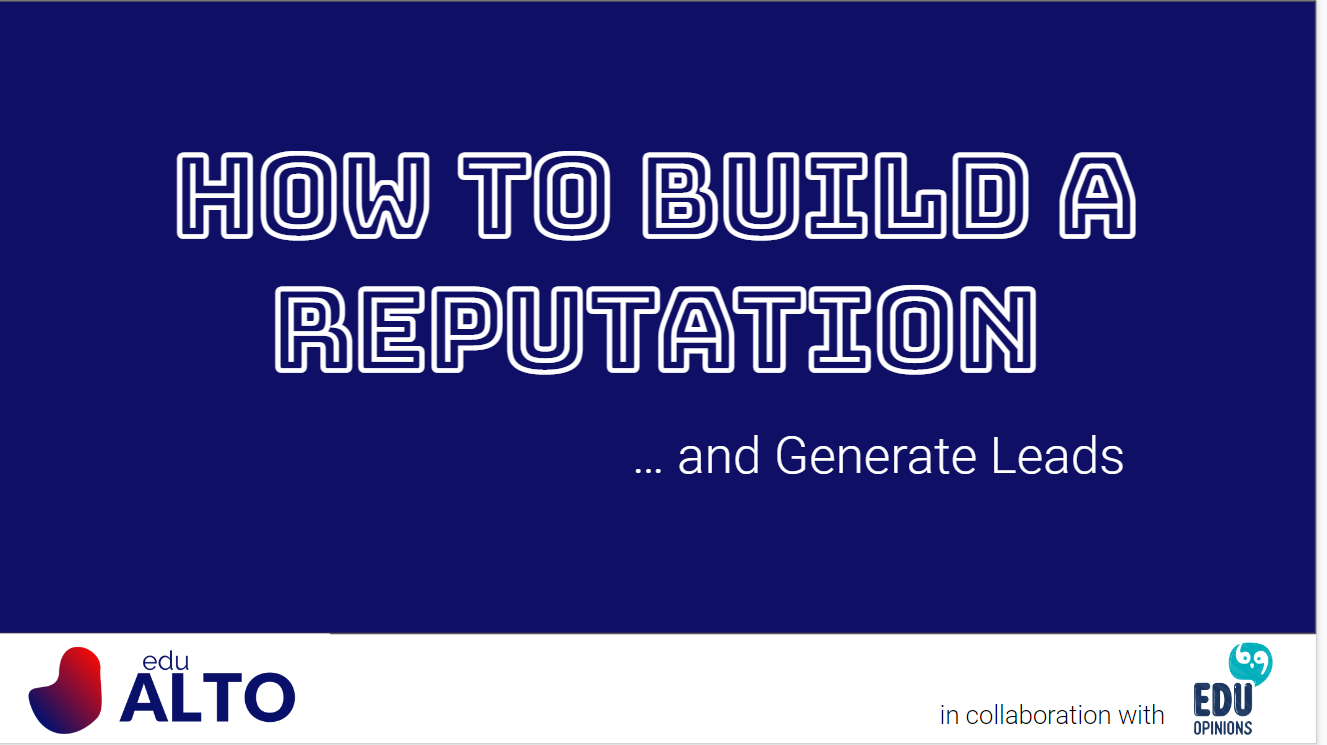 Sep 8 at 12 noon (SG time)
Do you provide high-quality education but few people trust you? You might look at your reputation management!

In this upcoming webinar, we talk about HOW TO BUILD A REPUTATION and specifically focus on the 3 Rs of Reputation: Rankings, Ratings, and Reviews. Though there is no shortcut to building trust, there are ways to speed it up... and generate leads at the same time.

This webinar is conducted by eduALTO in collaboration with EDUopinions No past events as of now!
Once we have past events, we will add them to this list. The REGISTER bottom will become a WATCH button with a link to the recording.